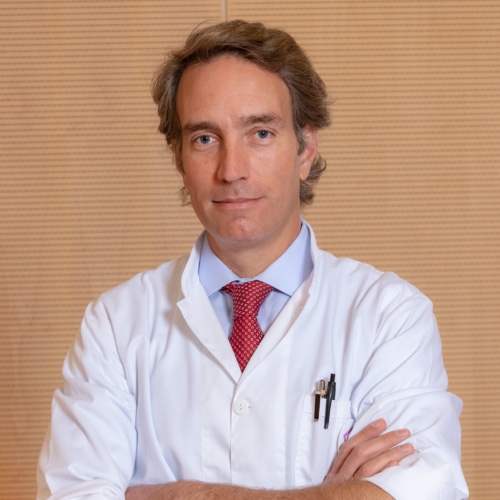 Dr. George V. Kontopoulos
Dr. George V. Kontopoulos is a member of the Board of Directors and founding member of the Institute of Life.
Dr. Kontopoulos was born in Jersey city, NJ, U.S.A in 1974 and graduated from Medical school of Athens in 1999 with "cum Laude". After passing the USMLE exams he went on to do a preliminary year in Ob/Gyn at Beth Israel Medical center, Newark, NJ and General Surgery at Maimonides Medical center (SUNY). From 2002 to 2006 he completed his residency in Obstetrics and Gynecology at Maimonides Medical center of State University of NY, the hospital with largest number of deliveries in NY state. During his residency training years he was awarded the "Best teaching resident of the year " Berlex award and was chosen as a representative of  the Ob/Gyn residents of district II of ACOG, along with one resident from each of the 12 districts to participate in the debate of the 57thJSOG meeting in Kyoto , Japan. Dr. Kontopoulos passed both the written and oral exams of American Board of Ob/Gyn, and has been maintaining his board certification status every year since then.  Received the certificate of Minimally Invasive Robotic surgery in Statzburg (IRCAD), France in 2011. He is a Fellow of the American College of OB/GYN (FACOG) since 2012. In 2007 he moved to Greece and started working at IASO. He has been helping couples to achieve a pregnancy as a Fertility specialist at the Assisted Reproduction unit of IASO Maternity Hospital for the past 10 years. He  is a member of ASRM (American Society of Reproductive Medicine) , ESHRE ( European Society of Human Reproduction and Embryology),GAMC (Greek American Medical College), AAGL ( American Association of Gynecologic Laparoscopists) and more. He has special interest in Fertility and Minimally invasive surgery.